Give the gift of possibility. My new book, Everything for Everyone, tells how the tradition of cooperative enterprise has shaped the better parts of our world and poses a radical challenge to the forces eroding democracy around the globe today. Since it came out in September, it has been featured in places like Fast Company, WNYC's Brian Lehrer Show, and Democracy Now. In times when democracy is under attack, it shows how the seeds of a deeper, fuller democracy are scattered all around us.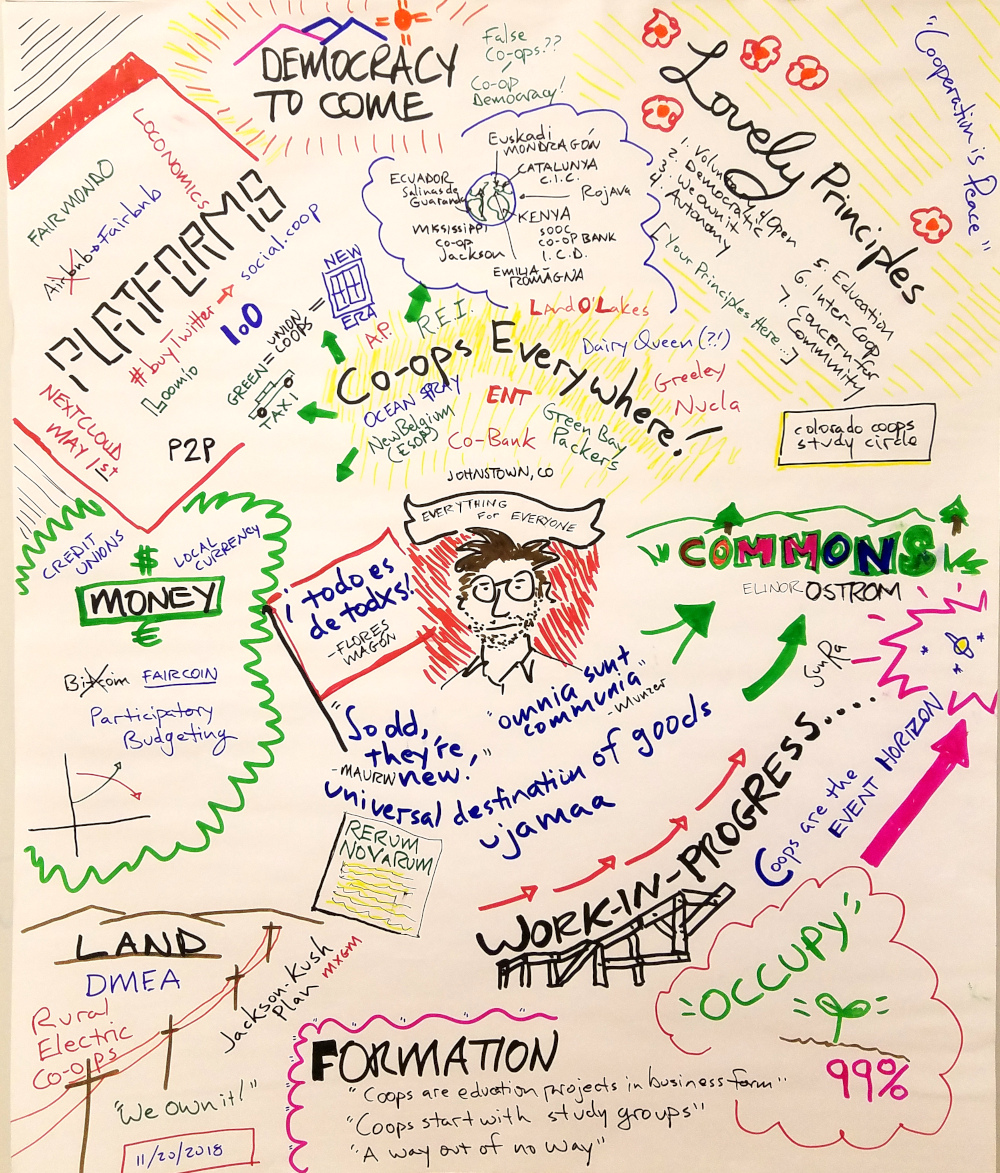 "It is a book for everyone and a book for our times: read it, share it, but don't just talk about it."—Robin D. G. Kelley, author of Freedom Dreams: The Black Radical Imagination
"Charting a wealth of renewable ideas, tools, and commitments that are poised to reinvent democracy, Schneider tackles an immense subject with precision and grace."—Naomi Klein, author of No Is Not Enough and This Changes Everything
Order it for your loved ones today, from your local bookstore or wherever else books are sold.
If you want to support the new cooperative movement more directly, also, consider a year-end donation to the New Economy Coalition and its members organizations.
In progress
Writing the book left me with a wealth of unanswered questions, and lately I've been putting a lot of my energy into research projects that try to address them. Here are some of the papers I've been hacking on:
These are works in progress, so I'd love any feedback you care to offer.
Works not cited
May the season bring you peace and courage.